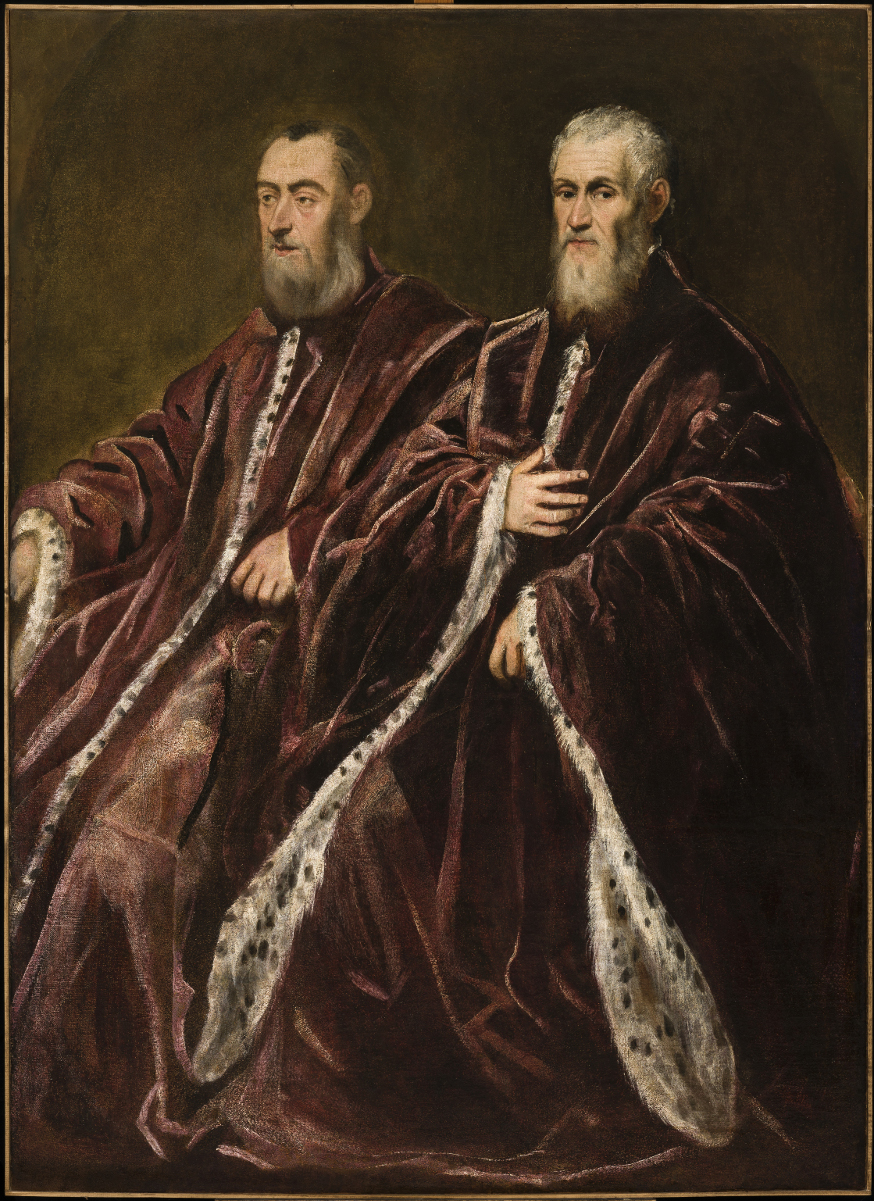 The Fondazione Muve and Louis Vuitton have renewed their partnership on the occasion of the exhibition dedicated to Tintoretto, the realisation of which has been backed by the Maison.
Support for the exhibition started in 2017 with the restoration of two paintings by Jacopo Tintoretto, both entitled Portrait of two senators (1570). For a long time kept in the Correr's storerooms, the works are identical in size and both show two senators in their traditional red ermine-hemmed gowns, depicted in their posts as magistrati or officials of the "Ufficio del sale".
With the restoration financed by Louis Vuitton, the paintings (the property of the Gallerie dell'Accademia), return to public display in the rooms of the Museo Correr and are confirmed as autograph works by Tintoretto, matching those "singolari de' senatori" portraits mentioned in the seventeenth century by Boschini as being works by Tintoretto in the Palazzo dei Camerlenghi.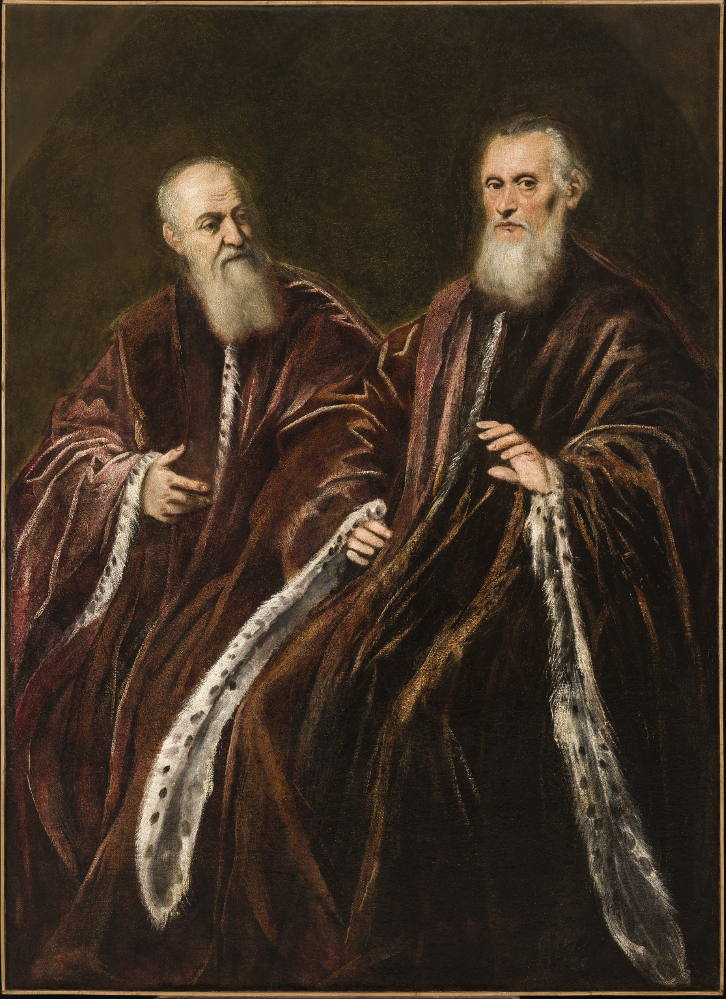 With the most significant parts of the compositions being recovered, the paintings now reveal themselves as important examples of Tintoretto's 'state' portraiture, a speciality developed by Jacopo himself and for a long time emulated by his son Domenico and his workshop. Also interesting are some other details that have emerged from both the preliminary investigations and the restoration itself, such as the overpainting of previously used canvases and their enlargement with recycled patches of canvas that have been carefully concealed by paint, as well as the confirmation of the cutting out and replacement of a head (the latter not being painted by Jacopo) – perhaps already during the 'work in progress' – as the result of one sitter being replaced in his post by a new nominee.